About Joe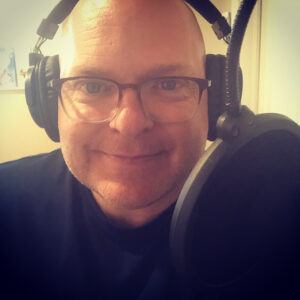 Joe has been helping people overcome obstacles, and find real change, most of his life.
From a PTSD diagnosis in 2015, to a subsequent ADHD / OCD diagnosis and journey to find not only a link to mind and body, but as much proof in our ability to heal 'self', he feels his dedication to the betterment of our mind, body, and neurology as 'holistic health' has been worth every step.
His days are a mix of parenting two young children, continued studies toward helping people find their 'root causes' to so many health issues (mental AND physical) through his Certification in Functional Nutrition/Medicine, pushing people toward Optimal Performance in their lives as Canada's 'preferred coach' with Mind5 Training B.V., and ultimately continuing to work toward his PhD in 'Natural Medicine' (and hopefully shortly after a 2nd in 'Behavioural Neuroscience').
Joe also hosts a podcast, and provides 1:1 session to clients (delivered virtually – due to COVID restrictions and global reach) in everything from Mindfulness,  Mindset/Habits/Procrastination, Rational Emotive Behaviour, Functional Nutrition/Holistic Health (as a Registered Naturotherapist in Canada), overcoming anxiety and stress, blowing out barriers and blocks, and more.
If online learning's your thing, he also puts together online Master Class courses, ebooks (like this one), and mini courses. (check back often for new course material and trainings).
To connect with Joe, and/or have the opportunity in spending some time with him in an exploratory session on what you're struggling with in your life (and how Joe may be able to help you find clarity and direction), you can message him through the Messenger tab to the right of the screen, or book him at The Trevors Clinic For Functional Health & Wellness; through his calendar here.