The Trevors Clinic for Functional Health & Wellness
Welcome!
It's exciting to have you stop by 'The Trevors Clinic for Functional Health & Wellness'!
And what's even more exciting is that your stopping by potentially means you're no longer ok living a life 'less than'…
…less than perfectly healthy and well.
…less than completely free from the 1-2 chronic diseases or illnesses that prevent you from living your very best life, and that affect almost 67% of North Americans by the time they're 35yrs of age.
…less than sharp, cognitively aware, and overall mentally 'well' and mindful of a day-to-day that excites you.
Why should you ask me to work with you on your health?
I don't believe that everything you've been told is 'incurable', actually is.
And please, if you've been dealing with your chronic disease or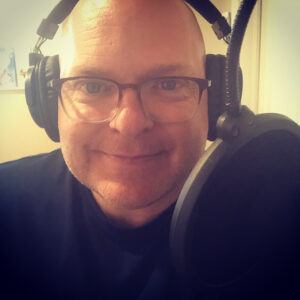 diagnosis, your unknown illness or pain for an extended period of time – of if you've done all you can to at least lessen pain or effects with medications, etc., then I can fully appreciate you may not necessarily believe in my belief.
That's ok. Truly.
And hey, not everything is.
That said, as someone working in 'root cause' my opinion is; if it's not curable, there's at least a very strong chance we're going to be able to provide you a welcomed reprieve of your symptoms.
Whatever it is you're struggling with, we'll be doing a 'deep-dive' into your symptom(s). Regardless of whether or not I'm extremely well-versed in yours, I always circle back to further researching the root cause(s), following up on new or existing studies from schools, labs, or cohorts – and what they've found to be true (in cause or relief).
Armed with that knowledge, you and I will then have the opportunity in not only following my outlines and protocols, but quite likely in also partnering with any of my many colleagues. From Nutritionists, Dieticians, and Nutrition Coaches, to Personal Trainers, Yoga Instructors, Mindfulness and Meditation Practitioners, Massage Therapists, Chiropractors, Dentists, Medical Doctors and Specialists, and more, my focus will be helping you – and your body and mind, in finally finding that quality of life you seek and deserve.
Please click here to book a Complimentary 15min. Consultation. We can take a few minutes to discuss your diagnosis, illness or concern, and determine whether or not our clinic can be of assistance.
If you're ready to find your health again, click here to book your Initial Consultation / Assessment, and complete our Intake Questionnaire.
I look forward to your renewed health and wellness!
– Joe –